Truckload Transportation:
Economics, Pricing & Analysis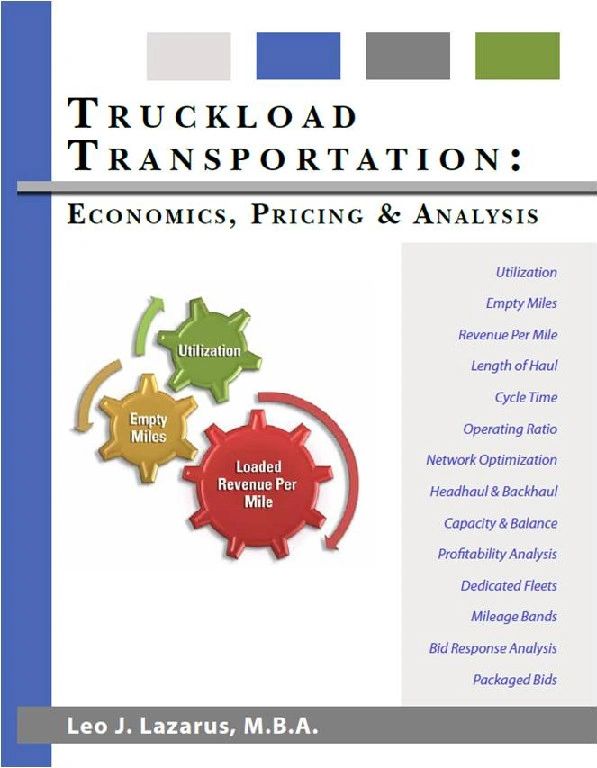 Truckload Transportation: Economics, Pricing and Analysis
is a 464-page, full color, hardback book covering the truckload business model, one-way pricing concepts, dedicated fleet pricing and design, and bid response analysis. The book covers all the important truckload transportation concepts such as capacity and balance, utilization, length of haul, empty miles, and revenue per mile.
The book provides an in-depth review of all forms of dedicated pricing including fixed-variable, utilization scales and over-under. The dedicated pricing chapters also cover special topics such as shuttle pricing and mileage band pricing.The book also includes four detailed case studies in bid response analysis, a detailed chapter on network analysis, and a special chapter of truckload transportation concepts specifically for truckload shippers.
Since its release in December 2010, the book has been sold in over 33 U.S. states, 5 Canadian provinces, Mexico and Saudi Arabia. One Fortune 100 shipper recently purchased over 25 books for their transportation procurement team.
Click here
for a PDF that summarizes all the contents and benefits of the book.